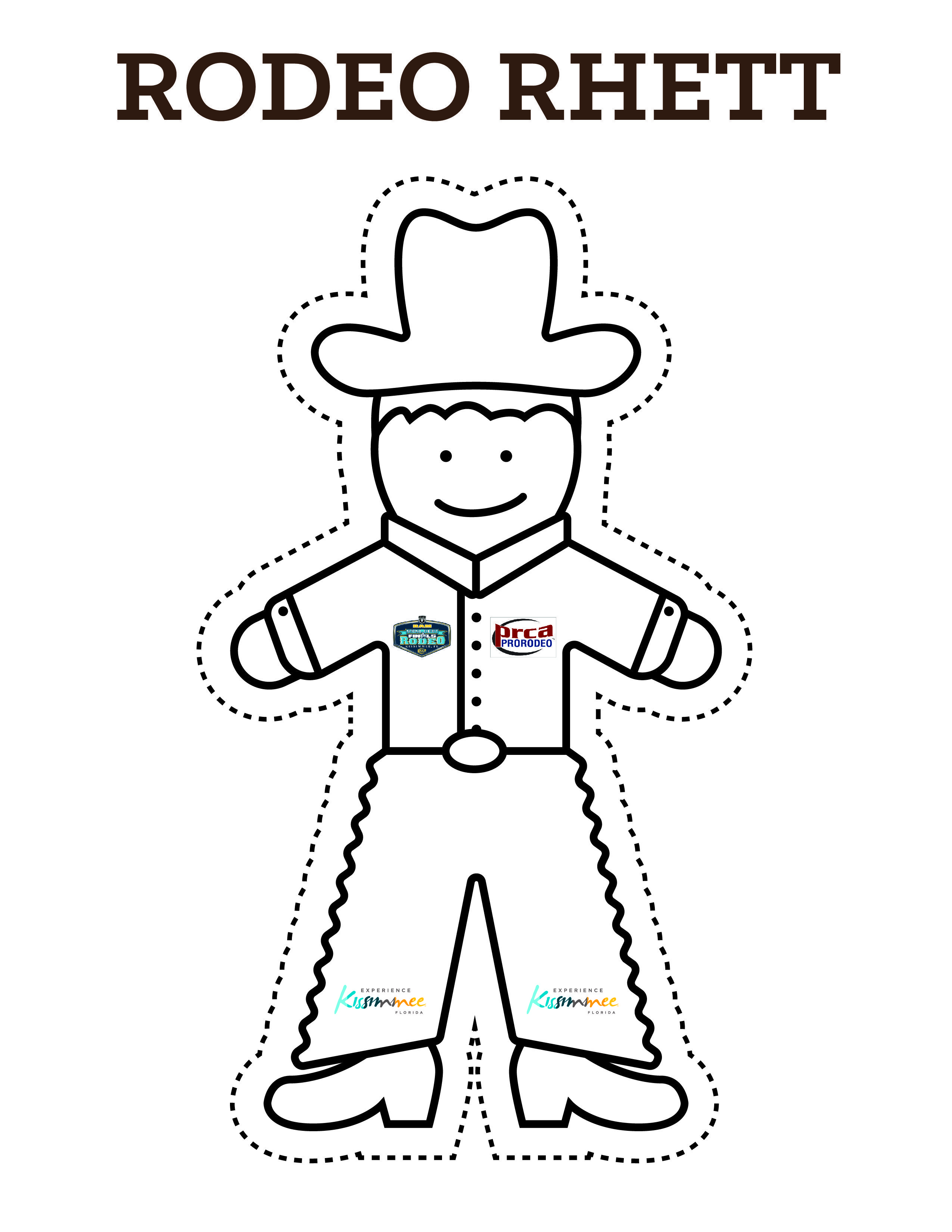 Fun activity!
Color me and cut me out!
Take a picture with me doing fun activities with you from now until the day before the rodeo, and Post it on the Burden Arena Association Facebook Page!
Every time you post a picture of you and me having fun doing stuff and playing, you will be entered into a drawing!
The Burden Rodeo Committee will draw some winners and give away some goodie bags of snacks to the winners at the rodeo!
How cool is that?!
Right click on Rhett and select print if it appears, if not copy and paste it into a blank word document page, save it, and print it that way.
HOWDY, I'M RODEO RHETT, THE TRAVELING COWBOY
Hello Rodeo Fans,
I am an ambassador of the RAM National Circuit Finals Rodeo. My life's purpose is to educate people of all ages about the Professional Rodeo Cowboys Association, the RAM National Circuit Finals Rodeo, and it's home in Kissimmee, Florida.
I'm always dressed in my rodeo best to resemble a real rodeo contestant. I am wearing a Resistol cowboy hat, a Wrangler button-down long sleeve shirt, sponsor patches, a belt & buckle, Wrangler jeans, my competition chaps, and Justin cowboy boots.
I hope you come visit this year's Burden PRCA Rodeo Sept. 18th, 2021!
You and your family can learn about rodeo and all sorts of fun stuff by following us on Facebook at 'Burden Arena Association' Don't forget if you are 12 years old or younger you get in FREE with a paying adult! Your Parents can buy advanced tickets for $8 at the following locations:
***** Coming Soon *****

Advanced tickets for the PRCA Rodeo are $8 and they are $10 at the Gate. Kids 12 and under are FREE with a paying adult!
For more information on the Rodeo go to