Keep checking back for more events, dates, and details!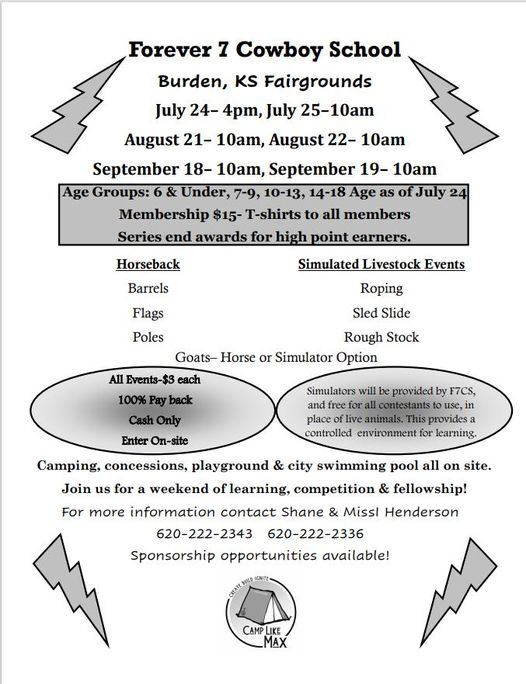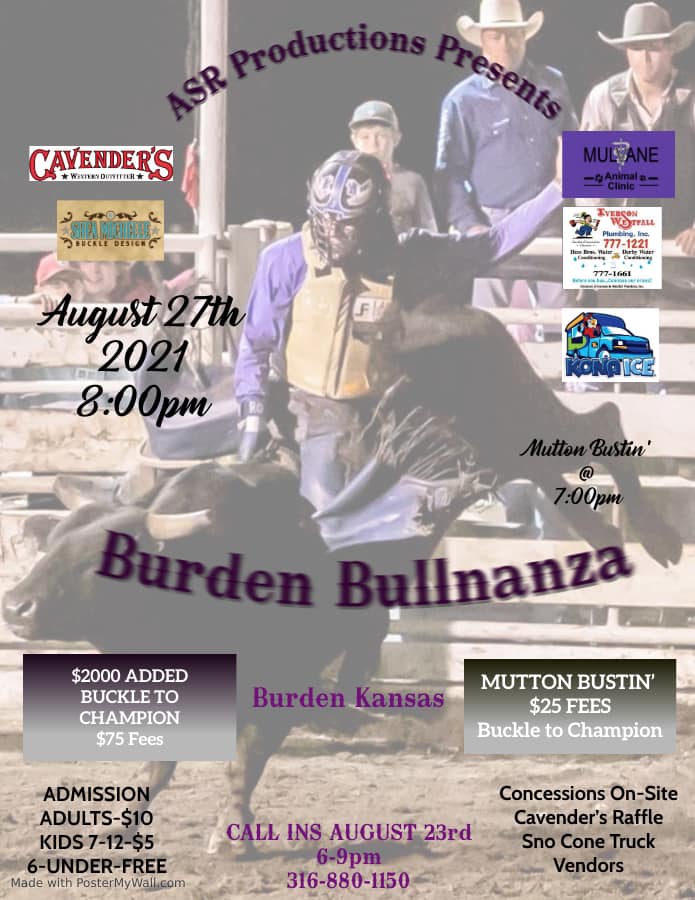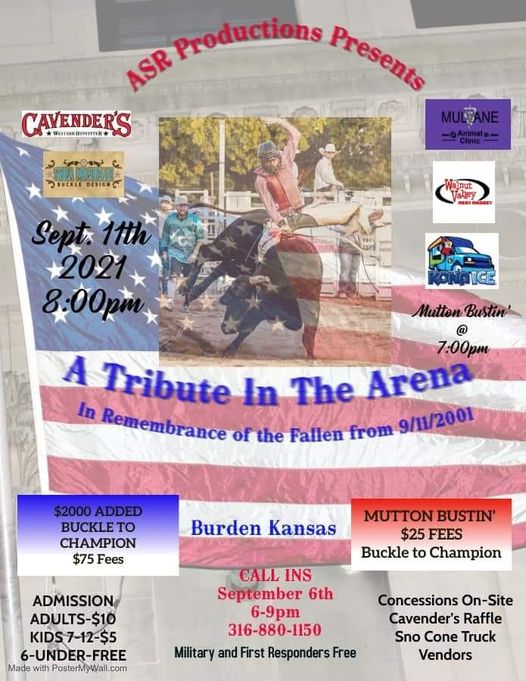 2021 Arena Schedule of Events
May 16th NBHA District 10 Barrel Race - postponed due to rain! Working on rescheduling!
July 24th - Cowley County Fair 4-H Horse Show - 8 a.m.

Cowboy School - More details to come!!

July 24th - 25th
Aug 21st - 22nd
September 18th - 19th
BURDEN PRCA RODEO - September 18th -
Max Henderson Memorial Rodeo.
K.O.B.R.A -
Kansas Open Bull Riding Association
July 17th - postponed due to rain
Aug. 27th
Sept. 11th
Sept. 25th
See event posters and event contact information below as they are added. Also be sure and check our FaceBook Page Burden Fair Association for the most up to date information available!